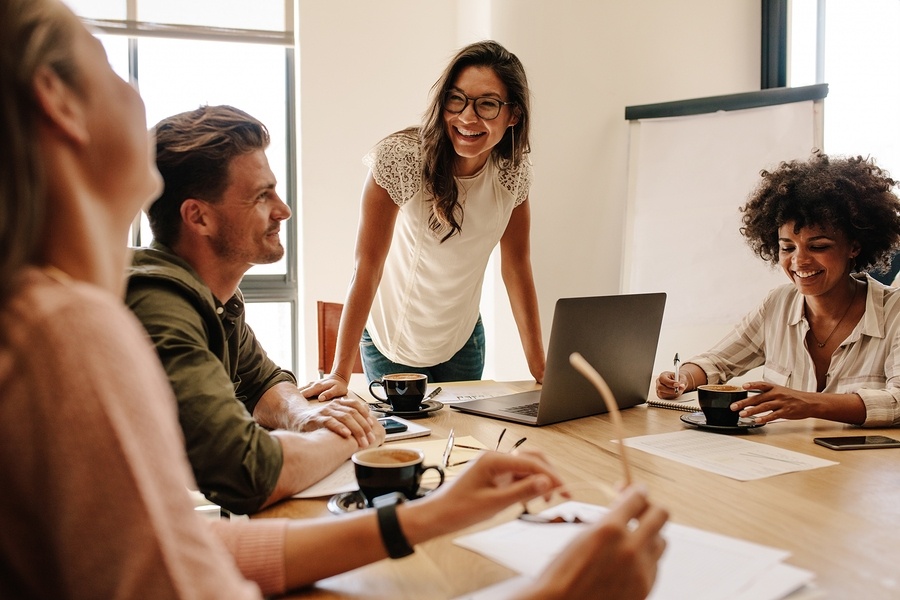 As more organizations find the value in discovering emerging leaders among their ranks, there has been an increased demand for high-quality training.
Throughout the US, there are many emerging leaders programs (ELPs) to help promising individuals become the leaders they need to be in an ever-evolving corporate climate.
Top 25 Emerging Leaders Programs
These are 25 of the best emerging leaders programs. Each caters to a certain audience, and some target specific industries, so no program is for everyone.
Nevertheless, this list covers some of the highest quality emerging leaders programs in that they provide training in collaborative leadership from experienced mentors.
Intended strictly for nonprofit leaders, this Santa Barbara program takes a handful of participants through a 10-month course of rigorous, meaningful training.
This program brings 40 to 50 candidates together for over 90 hours of active instruction. The main goal is to foster collaborative leadership, which is a major part of emerging leadership today.
The Emerging Leaders program provides budding leaders from around the world with the tools and skills they need to move beyond the status quo in an increasingly evolving environment.
The program offered by the American Association of State Colleges and Universities accepts up to 25 professional and faculty leaders and provides them with a multifaceted training experience geared toward university leadership.
Providing a balance between experiential learning and theory, the program provided at Columbia University in New York offers participants opportunities to learn important business skills and apply them in practical settings.
Combining real-world professional practice with expert coaching, New Leaders' program gives educators and others in the education sector the challenges and scaffolding they need to become better instructors and leaders.
The Center For Growing Talent provides an annual ELP that is geared toward leadership in the fresh produce and floral industries. Its objective is to take those who have exceptional talent and prepare them with the techniques and skills they need to make their organizations successful.
The yearlong program provided by the University of Dayton helps candidates develop skills in communication, collaboration, workplace culture, leading change, and many other areas.
Loyola University's Student Leadership Development ELP helps students through experiential learning and group discussion. The cohort meets several times over the course of the semester.
This program held at the University of Chicago is intended for promising staff members. It equips them with the tools they need to create strategies, work together with other departments, and build high-performing teams.
Gonzaga's 10-month program builds corporate employees into the leaders they will need to be by putting them through a company stretch project.
Designed for graduate and postdoc students, the Emerging Leaders Institute includes five workshops in which participants work with coaches and leadership facilitators to develop needed skills and abilities.
Daniels College's five-week program helps participants make the transition from an individual employee to a leadership role. They study together with others in a similar situation as well as experienced mentors.
This emerging leadership program gives students an opportunity to discover and develop their own leadership styles through networking, resume building, discussions, and other resources.
The American Occupational Therapy Association provides select students with a three-day stay at the Bethesda, MD leadership institute where they receive training and ongoing mentorship. The mentorship program lasts for 12 months after the institute.
This program targets those who have recently received leadership positions as well as those with high potential regardless of their background. It consists of two modules, the first one in ESMT Berlin and the second one in Athens, Greece.
The NWCUA takes candidates from credit unions in order to help them develop essential leadership skills through high-level training and project work. The program only takes about 20 participants at a time, so it's intended for those who show high promise.
Graduates of this program become leaders in online learning, and they develop the skills and attributes needed to advance education online.
The State Legislative Leaders Foundation offers training for up to 50 candidates. A team of Darden School professors leads four days of classroom discussion in order to help candidates understand their role in legislature leadership.
Enterprise Talent Development in Minnesota helps state employees through various leadership programs, including their Emerging Leaders Institute. Participants receive instruction from experts, interview with leaders, and engage in small group discussion.
Through the ALA's Emerging Leaders program, participants from throughout the nation make connections, perform small group work, and become familiar with ALA leadership structure. The program lasts six months and is limited to 50 participants per year.
Based in southern Colorado, this program involves a collaborative effort between El Pomar and the Center for Nonprofit Excellence. Its training is focused on community leaders in the area.
The six-week program provided through the U of A helps students develop skills in both intrapersonal and interpersonal communication as well as fostering inclusion and professionalism.
This program provides new leaders and promising individuals with assessment and training to help them better handle the requirements of the modern workplace.
This program trains those in business, civic, cultural, and academic leadership on the skills needed to thrive in a global economy.
Find more information on emerging leaders and emerging leaders programs here:
---