For emerging leaders who are currently students, graduating seniors, or recently graduated, there are many opportunities available to develop their capabilities.
Internships offered through various companies and programs can help them make connections with companies, expand upon their current skill sets, and become the leaders the future needs.
Top 5 Best Emerging Leaders Internships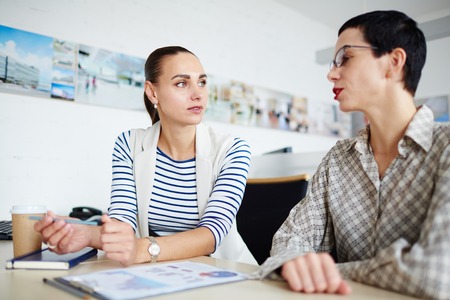 The following are five of the best internship opportunities for students and recent graduates. They provide a wide range of development opportunities and help interns familiarize themselves with their industry areas.
First on our list is Nielsen's Emerging Leaders Program.
This program provides a ten to twelve-week internship experience in which interns work together with other program associates to deal with numerous business issues. Interns get the first-hand experience of what it's like to work at Nielsen, giving them a solid foundation for a continuing leadership career with the company.
This program offers different tracks, including:
Commercial
Finance
Human resources
Data science
Operations and technology
The advantage of these different tracks is interns get dedicated training and exposure that's relevant to their specific career path.
To qualify for the program, interns need to meet the following criteria:
Strong academic record
Enrollment in an undergraduate program in a relevant degree
Under two years full-time work experience
Leadership experience, whether that's in summer jobs, in the classroom, etc.
Authorized to work in the US and at one of their sites
Strong communication skills
Relevant technical skills
Problem-solving skills
Ability to work as part of a team as well as independently
Locations for their internships include New York, Florida, Illinois, Ohio, and Connecticut, depending on the track and the company's current needs. For Summer 2019 enrollment, students should be on track to graduate in 2020.
For those looking for work in student affairs, the University of Oregon has the perfect match in their Emerging Leaders Intern Program. This program gives interns an inside look at the practical aspects of this field, and it encompasses many different learning opportunities.
The program provides clear learning objectives, learning opportunities, and assessment through multiple means, including:
Observation
Mentoring (which occurs for an hour each week)
Conferences
Weekly seminars
Cohort development work
In some respects, the work is similar to graduate school work, so the program is a great opportunity to prepare for that route as well.
In order to qualify for the program, candidates must meet the following criteria:
Be in good academic standing
Have a GPA of 3.0 or above
Be able to commit one full year to the internship
Able to work 15 hours per week
The internship is also paid, with compensation coming out to about $500 per week.
The Viscardi Center, in collaboration with the National Business & Disability Council (NBDC), provides a unique internship opportunity for students who have disabilities.
The goal of this program is to provide these students with leadership development opportunities that will enable them to get an edge on their competition.
The program also includes networking opportunities, giving interns a chance to make connections that will help them land a fulfilling leadership position after college.
In order to qualify, candidates must meet these criteria:
A minimum 2.8 GPA
Self-identify as someone with a qualified disability (per ADA definitions)
Have at least 60 college credits
Maintain student status for a semester after the internship
Be legally authorized to work in the US
Again from Oregon is a highly successful internship program. The Portland Emerging Leaders Internship Program (ELI) aims to provide increased opportunities for underrepresented college students.
Their ultimate goal is to remove the barriers that often keep these groups from obtaining fulfilling positions of employment in the Greater Portland area.
One of the barriers these parties face is financial. Unpaid internships can place them under financial strain, and so one of the key areas of focus for the Portland ELI is to secure paid internships for students. They partner with companies throughout the area to provide these opportunities, and their list of partner companies is substantial.
The program has seen the completion of over 120 internships, and they are constantly striving for continued success.
Perhaps not necessarily an internship by some definitions, the Emerging Leaders Program offered by Matrix Service Company constitutes an excellent opportunity for recent college graduates seeking leadership positions.
Located in Tulsa, Oklahoma, the program is structured more or less as a class. Throughout the 18 to 24-month course, participants receive the following:
Practical skills relating to future employment at Matrix
Participation in three major projects, which rotate
Long-term exposure to different aspects of the company
This allows participants in the program to familiarize themselves with the company to a very thorough degree, which is key to competent leadership within the business.
In addition, participants are treated very well—they are considered full-time employees, receiving compensation and benefits.
To qualify for this program, the following requirements must be met:
Recent college graduate or graduating senior
Bachelor's degree in Construction Science or Management (or something similar)
Field experience in construction
Desire to work in the construction field
Desire to learn
High level of initiative with a strong work ethic
Critical thinking skills
Capable of working as part of a team or independently
Proficient with computers, including Microsoft Office
Willingness to travel and relocate per the company's needs
Finding an Emerging Leaders Internship
The breadth of opportunities offered through these programs help up and coming leaders find the right fit for their future careers.
Of course, these top emerging leaders internships are just some of the many opportunities for current students, graduating seniors, or recent graduates.
Learn more about leadership development and emerging leaders here:
---