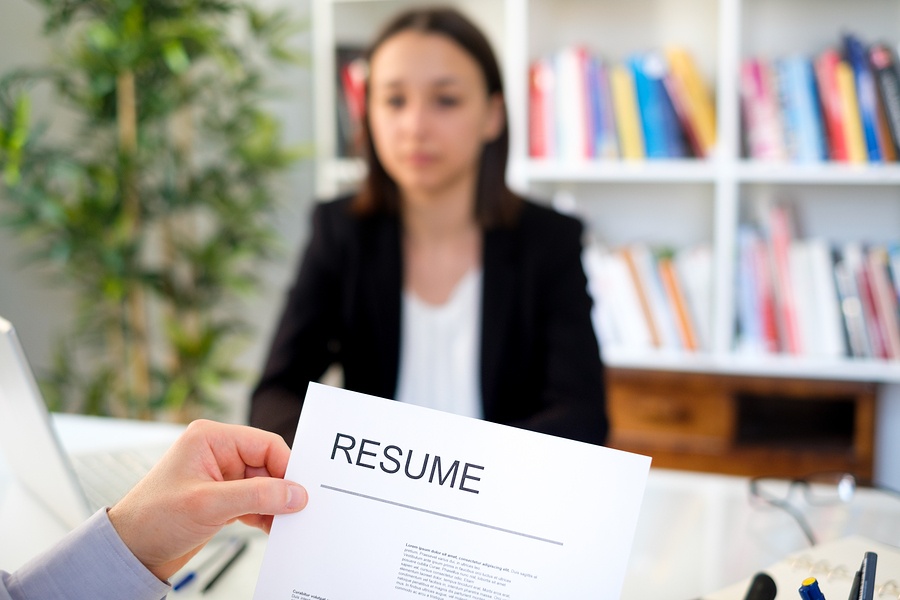 For students, there are many ways to make your resume stand out from the rest. Whether it's leading volunteer efforts in your community to maintaining a stellar GPA, several factors can impact how well your resume looks to future employers.
Another way to strengthen your resume is by obtaining an emerging leaders scholarship.
18 Emerging Leaders Scholarships That Will Look Good On Your Resume
The scholarships we feature on our list have been chosen based on the prestige of the school offering them, the exclusivity of the scholarship, and the program requirements needed to qualify.
This scholarship has stringent academic requirements, and it is designed to help new students who have the potential to be leaders.
For incoming freshmen who are in the top 1% to 3% of their graduating class, this scholarship can help them stand out and give them the opportunities they need to become the best leaders possible.
Consideration is based on GPA, ACT and SAT scores and school coursework.
This award honors recent alumni who have had an impact on their organizations through the creation of knowledge and inspiring others.
This scholarship is designed to honor sophomores and juniors who have shown strong leadership skills, creativity, initiative, and other qualities while at Penn State.
This scholarship provides an opportunity for new masters' program enrollees to show how they'll make a difference in their chosen field.
Applicants must submit a resume or CV, a scholarship application, and an essay describing how they'll change an issue in the education or counseling fields.
This scholarship comes with an emerging leaders program designed to increase participants' knowledge of how they individually lead others.
Qualifications include a 3.0 GPA, high ACT or SAT scores, and previous participation in leadership roles.
University of Chicago's Harris School of Public Policy, together with the Obama Foundation, provides a scholarship and leadership program that helps participants develop action plans to help their community.
The program extends well beyond graduation, making it the ultimate in civic leadership preparation.
This program, which provides two years full tuition, selects 25 MBA candidates for a two-year program designed to improve leadership abilities and help students give back to the community.
Applicants must be Johnson College of Business MBA candidates.
Candidates who prove their interest in leadership programs can receive the Emerging Leaders Scholarship at the University of Memphis.
This scholarship requires students to fulfill all programs and responsibilities and maintain a 3.0 GPA.
This program is offered to students who have demonstrated their leadership ability in the past. After graduation, they are expected to continue contributing to the university by mentoring students.
Applicants must demonstrate that they either currently hold or aspire to obtain a student leadership position.
This program is designed to fund the work of students or alumni who are committed to resolving current and future public health challenges.
Out of over 100 applicants, only one is selected.
This scholarship requires a demonstrated leadership impact within an academic, work-related, or community sphere, as well as an in-person interview.
It's purely merit-based, and it's highly competitive.
Missouri residents attending a four-year public university or the State Technical College for Missouri have the opportunity to apply for the Purdy Emerging Leaders Scholarship.
Applicants must meet high academic standards and show leadership potential.
The Rady FlexMBA program offered at UC San Diego is among the top executive programs in the nation, and the fellowship provided to participants shows that they are committed to contributing to their industry in the region.
This fellowship, called FELPS, provides participants with development opportunities that enable them to contribute to the community more fully.
It also gives them opportunities to connect with other leaders and hear from experts in the field.
In addition to providing business majors with a four-year full scholarship, the BEL Program helps students who have demonstrated strong leadership capabilities to gain a competitive edge in their college career.
For engineering students who show leadership potential, the scholarship program offered by UW's College of Engineering provides both financial help as well as weekly learning opportunities.
Juniors and seniors at Georgia Tech who have shown strong entrepreneurship or leadership abilities and who are in solid academic standing can receive this award.
Only one is awarded per year, so it's fairly competitive.
Applying For An Emerging Leaders Scholarship
For college students, the path beyond a university campus may be unknown. However, you can forge your own way towards success by applying for an emerging leadership scholarship.
These related emerging leaders posts may interest you:
---