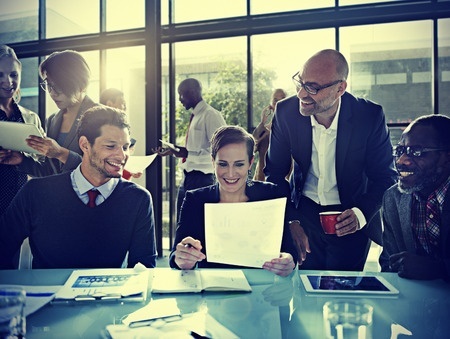 No matter what industry you're in, employee accountability is important.
In fact, when polled, 91% of respondents stated that accountability is one of the most important things they'd like to see in their workplace.
On the flip side, 82% of those respondents felt that they have no power to hold anyone accountable in the workplace. So what's going on here?
Most people realize the need for improved employee accountability, yet none of them see it as being enforceable. This is partly because even though you might have the responsibility or demand of holding people accountable, it's not always that simple.
Before moving forward, let's clearly define what employee accountability means:
What is employee accountability?
Employee accountability is the ability of an employee to satisfy expectations and responsibilities to anyone impacted by their actions. This includes internal agents such as managers, investors and other employees but also external agents such as customers, business partners and more. Employee accountability can be difficult to measure and different expectations can be both explicit and implicit.
Why is employee accountability necessary?
If there is no accountability, your workplace environment will fall apart, either via a slow, internal erosion or a quick, unforeseen explosion. Either way, no organization can function in a healthy, productive manner without accountability.
Without it, morale disintegrates. Standards crumble. Trust dies.
Why?
Because if employees look around and see that some individuals can do certain things and get away with them, then they will grow resentful that some can get away with those behaviors but others can't. Or they'll begin to believe that "questionable" behavior is permissible and follow suit.
Standards and performance will start to crumble because when one practice is compromised, then other practices begin to decline in quality. Without a doubt, employee accountability is essential to the healthy and successful functioning of a company.
Why lack of employee accountability is a real problem
Research shows that there is a real problem in the American workplace when it comes to employee accountability. A recent survey of business leaders illuminated this:
25% of the leaders surveyed felt that 10% to 20% of their workers avoid accountability
21% of these managers felt that 30 to 50% of their employees were unaccountable to anyone
More than 20% of these leaders believed that 20% to 30% of their employees avoided taking responsibility for their actions and activities
11% of these managers stated that half or more or their workers avoided responsibility
These statistics show that the lack of employee accountability is a real problem in the workplace. If leaders feel like their own employees aren't accountable and avoid responsibility, then how much more must workers and colleagues feel this way?
Now that the problem has been outlined, let's look toward a solution. What does healthy employee accountability in the workplace look like?
What does employee accountability look like?
Worker accountability manifests itself in different ways in an organization. Some examples are:
Being on time for work and staying until the end of the work day, shift, etc.
Performing all tasks assigned to them and doing them well
Making good ethical choices
Choosing the moral and legal route when making decisions or performing their job
Being part of a team and making choices with team members in mind
Supporting the mission of the company without compromising their own personal integrity or that of the company
Supporting coworkers, supervisors and clients without making compromising choices
These are just broad examples of employee accountability. It can come in many forms. One specific way to improve employee accountability is to use 360 degree training.
What is 360 degree training?
360 degree training is a professional and personal form of development that is based on receiving input from multiple sources. Since feedback is derived from many perspectives, it is called multi-rater or multi-source. Supervisors, colleagues and subordinates share their evaluation of an employee's behavior and/or performance.
Then 360 degree training takes this feedback and goes a step further: It outlines and develops a plan to help that employee grow their strengths and improve their weaknesses. With such training, the feedback from these various stakeholders provides a well-rounded perspective.
Learn more about our customized 360 degree training programs
How does 360 degree training improve employee accountability?
Garnering input from various persons within an organization ensures that feedback isn't one-sided and limited. It's a good thing if an employee receives feedback from their subordinates, colleagues and supervisors, because they'll get a well-rounded view from within the organization.
If assessments are only top-down, then many aspects of employee behavior won't be uncovered. A supervisor only sees particular behavior. If assessments are peer-to-peer, then they will be one-sided as well because colleagues and peers only see a certain set of behaviors. It is therefore most beneficial to get input from the different perspectives. Clearly, 360 degree training increases accountability from all perspectives, which has many benefits.
What are some of the benefits of increased employee accountability?
An increase in employee accountability brings with it a number of benefits. Here are some of the benefits you can expect to see:
An uptick in employee participation in your organization
An improvement in worker performance and productivity
An increase in employees feeling empowered and competent
An uptick in your employees' commitment to their work and to the organization
A boost in worker satisfaction and morale
A sustained surge in your workers' creativity and innovation
Every organization wants to see the benefits that come from an increase in employee accountability occur in their workplace. Rest assured, 360 degree training is the way to see an improvement in accountability.
360 degree training is an effective way to boost employee accountability
Employee accountability is critical in order for your organization to prosper and be successful. True accountability can be difficult to attain when there is not a culture for it nor a practice for supporting it. Using feedback and input from all stakeholders can greatly benefit your company. Implementing 360 degree training is an excellent way to improve employee accountability within your organization.
You can start improving the accountability of your employees today with our "No Excuses: Foundations for Accountability, Ethics and Values" video. Just click below to get started…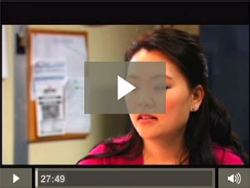 To learn more about the benefits of employee development, contact Edge Training at 800-305-2025.
---