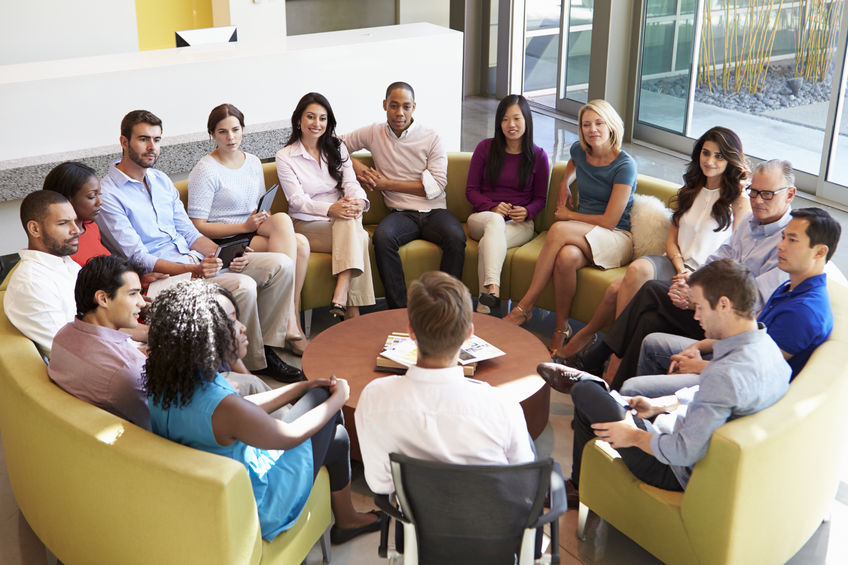 Every business owner understands the need to continuously strive towards a strong, stable future. A company's labor force is essential for future success. Over the life of the company, employees will come and go, move up (and down), and the internal dynamics of the company will continually change. As employees shift around in and outside the company, it may become a struggle to fill leadership gaps. Identifying high potential employees early to move into open positions will allow for a smoother transition. The ability to quickly identify and develop these high potential employees will add a stronger foundation for the company.Without identifying high potential employees, a company risks the chance of loyal workers moving on to different employment opportunities. Recognizing, motivating, and challenging high potential employees will benefit both the company and the staff.
Developing High Potential Employees For The Right Roles
As a business owner or manager, you are fully aware of key job positions within your organization. The positions are vital to keeping the business running smoothly on a daily basis. Failure to replace a key position quickly may create a dysfunctional workplace and add to recruitment expenses, lower productivity and poor department morale. Being prepared by developing high potential employees will reduce these risks.
Before identifying high potential employees, you should begin by reviewing the job details for the positions available. An accurate, up-to-date job description will aid you in developing high potential employees for specific positions. The future potential candidate may need various attributes to be successful. By acknowledging the specific job details, you will be more capable of identifying the ideal candidate for the position. Here are some details to consider:
Specific education requirements, numerous high ranking positions within a company require a post-secondary degree.
Skill set to perform the job appropriately
Experience within the company
Past job reviews, disciplinary actions and performance record
Personal attributes including the ability to communicate in an effective manner
Each aspect of the potential job opening will require a certain set of skills. By listing the job detail attributes, you are preparing for the future of your company. The task will not only help in identifying high potential employees for the positions, but it can also help you to deepen your understanding of what exactly you need in that role (and what you do not need).
Identifying High Potential Employees
Beyond the specific skills it takes to fill open positions, your high potential employees should have additional characteristics that stick out to you. These characteristics are what let you know that they won't just be great at filling their role, but they also have the potential to push your company forward. Here are some of the characteristics to look for:
They're Responsible
High potential employees exhibit a willingness to accept responsibilities or challenges beyond current job parameters or description. Numerous employees do not work beyond their own daily requirements, leaving others with a heavier workload. An employee who can handle new responsibilities effectively will continue to grow and strive within the company.
They Exhibit Leadership Skills
In business, there are many days that just do not go as originally planned. The smallest interruption may lower the entire day's productivity. High potential employees will take charge when unexpected obstacles arise. By exhibiting leadership skills during times of need, employees prove how future situations may be effectively handled.
They're Team Players
Working as a productive team is vital to keeping a business running in a smooth manner throughout the day. High potential employees will exhibit the willingness to be an active member of the team while promoting a sense of unity within the department.
They Don't Need Close Supervision
High potential employees understand the demands of the business. Even with high demands, the employee will happily and effectively work without the need for constant supervision or redirection from authoritative staff members.
They're Loyal To Others And The Organization
High potential employees will exhibit a sense of loyalty within the organization. By demonstrating a continuous state of contentment with the current job position, the employee shows a willingness to stay with the company. Loyal employees who are happy with their position will strive to produce above standard results at any level within the organization. It's also important for employees to show loyalty to supervisors in order to build the trusting relationship needed for leaders within an organization.
They're Confident About Their Work
The employee projects confidence in current capabilities and skill set. The confidence is measurable with the high standard results for various tasks. High potential employees will provide the above average outcomes every time and claim responsibility when results are below average.
They're Comfortable And Efficient With Multitasking
A leadership position requires the ability to juggle many different tasks. High potential employees will continue to demonstrate strongly developed multitasking skills by completing the tasks on their plate and knowing when to reach out when they need help getting the job done.
Development Your High Potential Employees
Once you've identified your high potential employees, it's important to start the development process. Specific goals should be implemented and monitored as a part of the company's practices for developing future leaders. The company's current leaders should agree on attributes related to the program's process.
For more information on how to develop your high potential employees, take a look at these blog posts:
Throughout the life of your company, your labor force will change to meet the demands of the organization. Planning ahead by identifying and developing high potential employees will help keep your company pushing forward and provide a stable foundation from which your company can grow.
To learn more about the benefits of employee development, contact Edge Training at 800-305-2025.
---