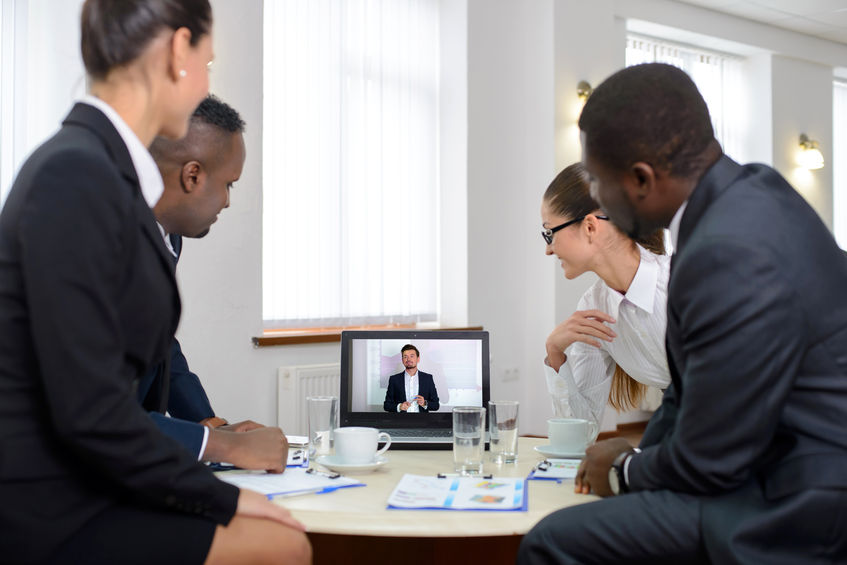 Companies invest a great deal in leadership training. In fact, companies spend around $14 billion per year training their leaders. But, in a 2014 study, 86% of senior-level executives felt leadership was an "urgent" yet unaddressed issue. They even believed their training performance, as leaders, was sub-par. These executives didn't think their organizations provided effective leadership programs at all levels. That includes new, next-generation, and senior leaders. They felt unable to develop millennial leaders and had little confidence about a viable program. The issue is a twofold problem of numbers and quality: 1. Organizations aren't developing enough leaders, and 2. they don't equip burgeoning leaders with the skills necessary for success. The critical questions are:
Who are these developing leaders?
What are their needs?
How can we meet these needs?
Who Are The Upcoming Leaders?
Millennials will account for 75% of the world's workforce by 2025. In many organizations, they are already in leadership positions. In fact, the Millennial Leadership Study found that 91 % of millennials desire to be leaders. Such ambitious aspirations demand effective leadership development, mentoring and coaching.
What Are Their Leadership Development Needs?
Deloitte's Millennials study uncovered some interesting facts:
63% of millennials felt their leadership skills weren't being well developed at their job
71% of millennials who left an organization within 2 years felt their leadership skills weren't being well developed
68% of those who stayed over 5 years felt support for leadership development training
The takeaway is that leadership development is critical for our future workforce.
Meet Company Needs With Online Leadership Training
Millennials want leadership development training that suits their needs. First, they desire the ability to work and study remotely, and have flexible hours and freedom. They want development programs that are effective and prepare them for leadership roles. They are calling for training that is flexible meets their needs and doesn't waste their time. Online leadership development meets these criteria. This generation is comfortable and knowledgeable with technology and social media. Apps and digital interfaces are as normal to them as chalkboards are to Baby Boomers. So, it stands to reason that millennials prefer online leadership development. This makes online leadership training a non-negotiable. We must provide online leadership training to this burgeoning generation. Here are some details about effective online leadership training:
It's Convenient and Flexible
Companies must stay current with society to stay relevant. This includes providing online leadership development training. Technological advances make taking classes and training convenient and easy. People can now learn from the comfort of their homes or while they're out-and-about with the use of a simple app. This convenience adds tremendous flexibility and freedom.
It Lowers Training Costs
Compared to a leadership consultant that spends hours or days with your staff, online leadership training costs much less. This investment of thousands of dollars becomes a fraction of that cost with online leadership training. That means you can instill new knowledge and skills without breaking your budget.
Access To Differentiated Training Programs
Leadership development is a broad field with a wide range of offerings. The variety of needs and demand for specialized instruction calls for differentiation. While one leader may be weak in communication, another may need training in company protocol or basic safety procedures. Instead of hiring an assortment of trainers, online leadership development enables you to meet each of their needs. Your employees can focus on their needs without wasting time with irrelevant seminars and workshops. Online training allows you to create a plan without spending large amounts of money on a variety of trainers.
You Can Use Hybrid Training: Online and Face-to-Face
This form of delivery is useful for those who've not bought into the online delivery mode and want a face-to-face component. It's also an opportunity for the facilitator to gauge how much information stuck and what is being implemented.
Access To Leadership Development Courses
One popular type of leadership training is online instruction for individuals or teams. These courses can be:
massive open online courses (MOOCs)
university or college classes, or
fee-based courses offered by organizations that specialize in leadership development.
The content can run the gamut. It may teach leadership skills like conflict resolution, negotiation and so on. Some courses teach:
effective body language
paradigm shifting and working with different generations in the workplace
developing team-building skills
group dynamics
productivity
professional learning communities.
There is no limit to the range of leadership development courses available.
Utilizing Workplace Training Videos Online
Workplace training videos are an excellent means for delivering instruction. Many times, a presentation gets recorded and then used for instructional purposes. Workplace training videos are a great way to deliver scenario instruction or apply contingency theory. An example is to create reenactments and then give feedback via forum, journal entry or quiz. Workplace training videos help provide a "realness" to instruction that other online tools don't offer.

Take Advantage Of Leadership Development Training Online
Online leadership training is a necessary path to preparing up-and-coming leaders, particularly millennials. This form of training opens the doors to freedom and flexibility. Organizations can provide differentiated instruction for leaders at a fraction of the cost. Every organization will use online training at some point as it's the direction of the future.
You may also be interested in these employee development posts:
To learn more about the benefits of employee development, contact Edge Training at 800-305-2025.
---