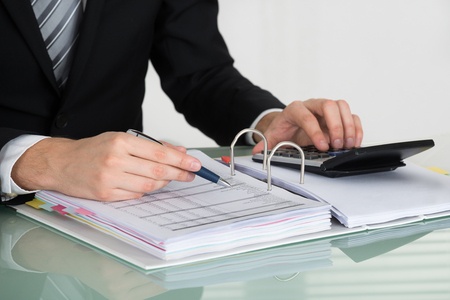 You're trying to figure out how 360 degree feedback will fit into your development program. You know 360 assessments are effective in delivering quality feedback for leader growth.
But, one of your first questions is: How much will these 360 assessments cost? Before examining the costs, let's look at why it's a good idea to invest in 360 feedback.

Why invest in 360 assessments?
The 360 degree assessment is tool often used to provide feedback for manager and leader skills, behavior and 360 performance reviews. The feedback comes from employees managers, colleagues, subordinates and sometimes customers. This feedback tool helps people improve their strengths and weaknesses.



How much does a 360 assessment cost?
Several variables figure into the cost of using 360 degree assessments:
Are you going to use this assessment for two people or a hundred?
Will you create and conduct your own 360 evaluation or get help from an outside company?
It's best to divide the 360 assessment cost-analysis into different categories:
Who will administer the test?
How many managers and leaders will take the test?
Do you want a bare-bones or comprehensive 360 assessment?
Your answers to these three questions will determine your 360 assessment cost.
Who will administer the test?
This often comes down to HR department versus development firm. There are pros and cons to either approach.
If your HR department conducts the testing, they have two options:
1. Go with an outside company's predesigned 360 assessment or
2. Create its own.
If you have the talent in-house, creating your own may be time intensive, but not too expensive.
The flip side is that an development organization will have worked out all the kinks and glitches. Thus, the assessment will be reliably efficient and effective.
One point to consider is the size and ability of your organization to carry out such a project.
If you have limited resources or you're new to 360 degree feedback, it may be beneficial to work with an outside company. You can use one of their own assessments or even buy a customizable assessment.
Large organizations vary depending on the resources available and internal costs. It's often best to have an outside firm handle the feedback process to ensure effective application and implementation.
How many people are taking the test?
You need to know from the outset: How many people do you want to assess? Price quotes tend to center around how many employees will be taking the test or how many employees are in the company.
Assessment costs tend to follow three different models:
The pay-per-user model is based on the number of users registered on the company's system. Inactive employees are often not included in the cost.
The 360 assessment cost tends to start around $135 per user
This model may include a setup fee that ranges from $800 to $1,500
Training and support are often extra costs that aren't part of the stated 360 assessment cost
The pay-per-employee model means a company must pay for all its employees and is based on the size of the company. It doesn't matter if the company uses the software on all their employees or if some employees are inactive.
The 360 assessment cost ranges from $135 to $150 per employee
Setup can be a one-time fee that may run from $800-$2,000
Support and training may be an extra expense
In general, the larger the company, the lower the cost per employee
The pay-per-appraisal is based on a one-time fee for one or multiple 360 assessments.
This 360 assessment cost runs from about $150 per appraisal
Usually, there are no setup fees
The price often decreases with a large number of employees
Do you want a bare-bones or comprehensive 360 assessment?
Do you plan to only administer the 360 evaluation or add a comprehensive 360 degree feedback training model? Administering simple testing is the least expensive.
Full 360 training with coaching, scoring, customer support and development aid will cost more. It should also provide more value.
Perhaps you're looking for something in between? There are programs that will score the test for you and give you feedback, but they offer no setup, customer service or training assistance.
With a comprehensive 360 degree assessment, you should get:
The assessment
Setup assistance
Customer support
Score analysis and coaching
It's important to understand what you're getting before you buy into it. Click below to see a sample 360 and get an idea of what they look like.
Do your research before you start your 360 degree feedback process
In the end, when it comes to 360 assessments and their costs, one of the most important questions is: What do you want? It's best to sit down and work out what exactly you want from your 360 degree assessment.
Once you've decided what all you want or need, then you're ready to make a choice. Be sure to choose a package that works for your organization and your leaders.
You'll be surprised at how cost-effective comprehensive 360 assessments can be. You can even have custom assessments generated for a reasonable price.
Want to learn more about 360 assessments for your organizations? Call Edge Training Systems at 800-305-2025 or read one of the following related articles:
---