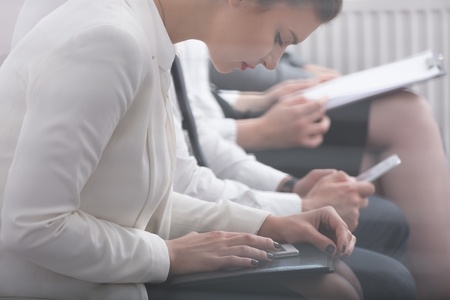 Are you using an employee skills assessment with your present and prospective leaders?
Building such a questionnaire can appear easy, but if you want one that is truly effective and provides insight into the skills and qualities of your leaders, you should take the time to make a comprehensive employee skills assessment questionnaire.
There are many assessments on the market that are general and, honestly, pretty unhelpful. You want one that will give you useful, in-depth feedback on your leaders. Effective employee skills assessments need to delve into the crucial elements that can build a foundation for a strong employee as well as a great leader.
Key Elements of a Comprehensive Employee Skills Assessments Questionnaire
Some of the most important leadership qualities include being able to coach and counsel others, communicate effectively, influence individuals in a positive manner and negotiate well in a variety of situations. Strong employee skills assessments delve into how well your employees manage change and conflict, solve a range of problems and make sound, timely decisions. You want to gauge your employees' ability to manage their own performance and productivity, and as they step into leadership positions, the performance of others.
Click To Save Time & Money With The Leatherman Leadership Skills Questionnaire.

Finally, when assessing your leaders you want to evaluate their personal integrity and character because strong character will be a building block for development in your organization. Let's look at these elements as they pertain to an employee skills assessment questionnaire.
Basic Employee Skills Assessments for Leaders
Of course, the most important aspect of an assessment may be basic skills, depending upon the nature of your organization or the nature of the work expected. Many companies use basic skills assessments to filter out individuals unsuited for leadership positions. In fact, almost 90% of organizations will not promote employees when their basic skills test show them deficient in the requisite skills. Having a basic skills test is a must.
Effective Communication Skills
Any strong employee skills assessment must look at an individual's ability to communicate effectively. Excellent communication skills are key for every employee, and the more an employee is determined to navigate upward within the organization or in the industry, the more necessary are strong communication skills. Research finds that organizations with strong communication have 50% less employee turnover than those with weak communication.
Your employee skills assessment questionnaire should evaluate your employees' ability to communicate verbally and in writing. A more thorough skills assessment will delve into an employee's ability to convey appropriate body language as well as interpret the body language of others.
Influence and Negotiation
An employee's ability to influence others and negotiate with people is an important skill that can be easily overlooked when evaluating a potential or present leader. Influence is a powerful tool that must to be used wisely. An leader with great influence and harmful intent is dangerous. When looking at the ability to influence others, make sure to evaluate an employee's integrity and character as much as possible.
The ability to negotiate favorable terms is a skill that is often not considered: How well does that individual navigate the terrain of conflict? How well do your leaders come to compromises and favorable conditions? To be able to do these things, an individual must be able to negotiate.
Problem Solving and Decision Making
Every leader must be able to solve critical problems and make sound decisions. In fact, companies should develop workers who can come to an outcome that's a win-win scenario for everyone no matter where they are in the organizational structure. From the mail room to the board room, every employee needs to be able to make wise decisions and solve problems in their respective positions. But, the higher up the ladder an employee moves, the more important these skills become.
Adaptability and Conflict Management
A leader's ability to manage change ranks high among the most important of traits. This ability is often underestimated, however, all leaders must be able to manage change because they will see tremendous amounts of it. As your company grows, innovates and expands, change will happen. If your company experiences decline or new management, it will experience change. How this change is weathered is of utmost importance.
Tied into that change is conflict. Leaders must be able to manage conflict as well as they manage change. In fact, change and conflict tend to go hand-in-hand: Change creates conflict, and conflict creates change. If handled appropriately and in a positive manner, conflict and change can lead to greater success for your company.
Many people fear and avoid change and conflict. But, if these two are embraced then positive change, innovation and forward movement can occur.
Coaching and Counseling
The ability to coach and counsel is an important component of being a strong leader. In fact, almost everyone coaches someone. Even an individual in an entry-level position may coach or counsel a peer or an intern. The ability to coach and counsel is not left solely to the leaders of your company.
Additionally, if you have an employee who aspires to be in management, it's imperative that they know how to coach well. It's best to evaluate your employees before they come on board to find out their coaching and counseling potential.
RELATED: Unlock Great Leaders With Leadership Skills Assessments
Performance Management
How do you manage your leaders? How well do you encourage them? How do you show them their areas of need and help them to focus on growing them? These questions tie into managing and growing your staff.
Well-managed leaders and teams perform better and produce more. Gallup states that employees who are poorly managed are 50% less productive than their well-managed counterparts and are 44% less profitable. It stands to reason that well-managed teams will outperform poorly managed teams. You want to choose individuals for leadership who have the potential to manage others well.
Integrity and Character
Your employee skills assessments should evaluate, to some level, the character of your present and potential leaders. Are they honest and trustworthy? Do they have a tendency to lie or exaggerate? You want to know that if they see something immoral, unethical or illegal, they won't remain silent out of self-interest, but will report it.
You need leaders who have a strong work ethic and will give you fair work for fair wages. Often in devising employee skills assessments, personal character is overlooked; however, it's extremely important. It's the bedrock of any company.
Take The Time To Develop A Truly Effective Employee Skills Assessment Questionnaire
Drawing up an effective employee skills assessment questionnaire is challenging. It's difficult and incredibly expensive to develop the right questions for an employee skills test. And, even if you come up with the right questions, they may not conform to APA standards.
If you do decide to develop an employee skills assessment internally, you can use the aforementioned areas to gain insight into your employees so that you can select those individuals who can help your company succeed.
To ensure you're using an effective, proven employee skills test, check out our comprehensive assessment options.
You may also be interested in these employee development posts:
To learn more about the benefits of employee development, contact Edge Training at 800-305-2025.
---